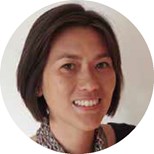 Kim Russon
As this is my first President's letter I thought I would introduce myself: I am Kim Russon, Consultant Anaesthetist and Clinical Lead for Day Surgery at The Rotherham FT Hospital in South Yorkshire. It is an honour to have taken over as President of the British Association of Day Surgery at our conference in London in June of this year and I am grateful for the support and guidance of the current council and immediate past presidents, Mary Stocker and Anna Lipp
Joining the British Association of Day Surgery (BADS) council from September 2019 will be Shaun Clee, as a lay representative, Mr. Edward Dunstan, an orthopaedic surgeon from Fife, Mr. Adam Kimble, a colorectal surgeon from Torbay, Ms. Karen Harries, lead nurse for day surgery at King's College Hospital. Welcome and thank you for giving your time to help the work of BADS.
BADS has been involved with progressing day surgery and excellence in short-stay surgery for over 30 years and we celebrated this at our recent conference with a Presidents' plenary. I would like to thank all previous Presidents and council for the excellent work that has been achieved. You have left some big shoes to fill! The 6th Edition of the 'Directory of Procedures' was launched at 2019 conference along with the 4th edition of 'Spinal Anaesthesia for Day Surgery Patients: A Practical Guide'. Both have seen significant changes since their first editions were published. Progress in day surgery would not be possible without the support of the BADS membership, for which we are very grateful.
The Royal Society of Medicine in London provided a fabulous venue for our 30th BADS Conference and with over 200 delegates from near and far (Switzerland and China to mention a few of our international delegates) in attendance there was a lively and enthusiastic feel to the conference. The programme was varied covering general surgery, gynaecology, benchmarking and going green in day surgery. For more details please read Fiona Belfield's conference report. I would like to take this opportunity to thank all delegates and sponsors who attended the meeting and made it a very successful one. If you were unable to attend then, the filming of the lectures should be available in the members' area of the BADS website very soon.
 BADS continues to have a number of work streams and works collaboratively with other organisations
Getting It Right First Time (GIRFT): BADS continues to build on our collaboration and the importance of day surgery has been recognised.
NHS England Best Practice Tariffs: Liaison continues to advise which day case procedures should be considered for this.
Royal College of Anaesthetists: Collaboration continues with regards to the curriculum and Quality Improvement /"Audit recipes"
Health Care Conferences UK: 21st January 2020 Day case General surgery, Birmingham 27th February 2020 Day case Breast Surgery, London
Northumbria QISIT - 15th October 2019, Newcastle
For more information about the study days, how to book and further resources, e.g. Presentations on day case topics from the Scottish Government meeting please go to our BADS' website www.bads.co.uk. We hope you find the BADS' website a useful resource. We intend to regularly add to the members' area of the website. If you are not already a member of BADS I hope you will consider joining.