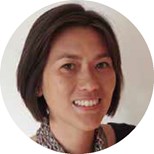 Kim Russon
It is now the summer holiday season so I hope many of you have managed to get a well-earned break and enjoy some of the hot and sunny weather the UK has recently been experiencing. Nationally the prevalence of covid19 has been falling and some hospitals, have thankfully not had a positive inpatient for a little while.  I am, however, mindful that things have not returned to normal.
Now comes a new challenge to the NHS – the recovery of planned surgery. A few months may not sound like long but now we realise just how much "routine" surgical activity previously occurred every day prior to the covid19 pandemic. In a letter to all NHS Trusts Simon Stevens, NHS Chief Executive and Amanda Pritchard, NHS Chief Operating Officer set out the priority to "Recover the maximum elective activity possible between now and winter making full use of the NHS capacity currently available as well as re-contracted independent hospitals". There was recognition of the covid related capacity restraints. The goal that has been suggested is that "in September at least 80% of last years activity for both overnight and day case procedures rising to 90% in October" should be achieved.
This poses a huge opportunity for progressing day surgery. As BADS members, the benefits and processes of a day surgery pathway is not news to you. However, this is not necessarily the case everywhere and I urge you to engage with your local Trust or STP/ICS to further develop your day surgery pathways to increase day case rates and help reduce hospital waiting lists. The importance of treating as many patients on a day surgery pathway has been recognised by NHSE through their Adopt and Adapt programme and by Get It Right First Time (GIRFT) implementation programmes and I have had the privilege of being involved in both workstreams. This month BADS has completed a draft "National Day Surgery Delivery Pack" written in collaboration with Centre of Perioperative care (CPOC) and GIRFT. We hope that it will not be too long before this can be released.
Please encourage your colleagues to visit the BADS website https://daysurgeryuk.net/en/home/. It is an informative resource and we are continually adding links to useful websites relating to restarting planned surgery. The BADS Dataset 2020 has just been published and Edition 2 of Day Case Hip and Knee Replacement booklet is to be published at the end of this month. Recently popular BADS booklets have been Spinal Anaesthesia for Day Surgery Patients: A Practical Guide and Nurse Led Discharge, as well as the Directory of Procedures 6th Edition which lists over 200  procedures that are suitable to be performed as day case. BADS booklets can all be purchased via the website.
BADS / HCUK conferences are also an excellent learning opportunity and they are now available to attend virtually should you prefer to do this. I do hope you can join us for some of them.
Another useful resource about to be published on the 1st September 2020 is The Royal College of Anaesthetists Quality Improvement Book https://www.rcoa.ac.uk/safety-standards-quality/support-anaesthetic-departments/quality-improvement-book. I'm grateful for all of the hard work from the authors and members of BADS council to produce the 10 day surgery RCoA QIPs / audit recipes.
As always JODS is an incredible source of information and I'm delighted to see the return of the "How do I do it "series with revised versions in this edition and new ones commissioned. Thank you to everyone involved in the production of JODS and thank you to everyone who reads it, I hope you enjoy it as much as I do. Please stay safe and well and get some rest when you can.